Building & Structural Services
Building & Structural Services
Rope access is the pinnacle of safety while working at height. Outperforming scaffolding and plant equipment on safety, budget and pace, we are your one stop shop for a range of building maintenance and construction tasks. 
The applications for rope access methods are unlimited, some examples include:
Concrete / Brickwork Repairs 
Application of Mastics, Sealants, and protective coatings 
Pressure Washing and Graffiti Removal 
Window Cleaning 
Bird Control Netting Systems 
De-Vegetation / Pruning 
Civil Bridge inspection 
Stadium Access 
Structural Condition Surveys 
Principal Baseline Inspections 
Safety Checks    
Cladding Systems 
Glazing systems 
Signs and Banners 
Duct and conduit installation 
Cable trays 
Cable pulling 
Access and safety systems 
Christmas decorations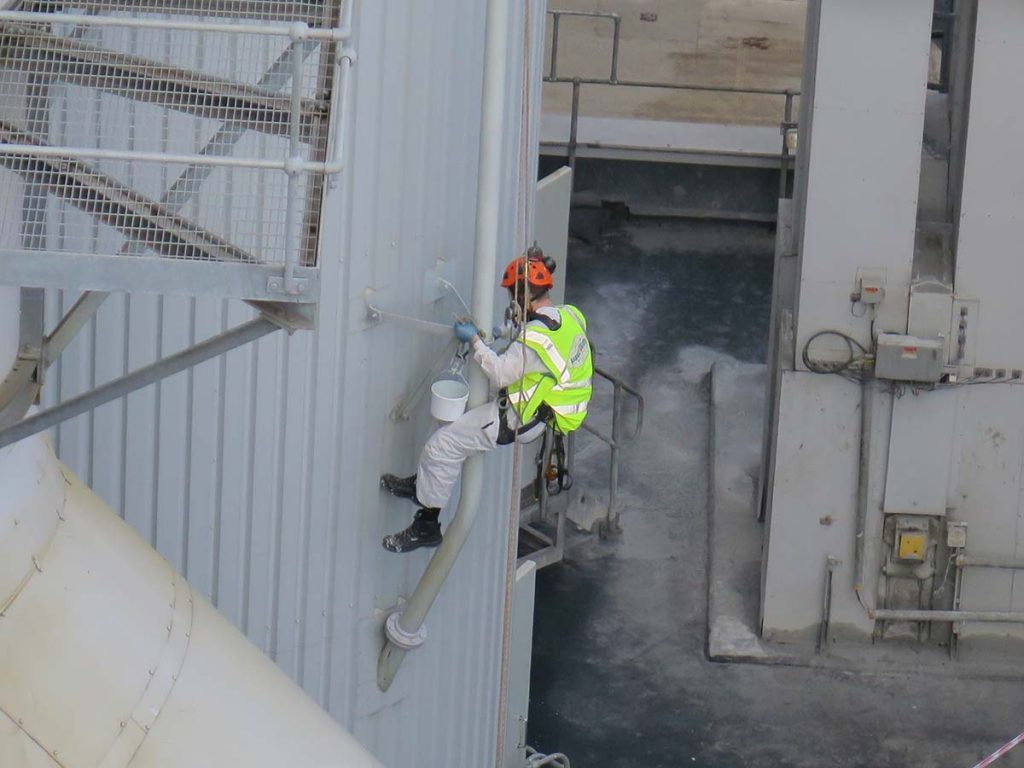 Aspect3Sixtys technicians are vastly experienced in the application of various industrial and domestic coating systems and are able to undertake workscopes in areas where traditional access techniques are not practicable, either due to the workscopes location or the associated costs of erecting scaffolding or hiring a crane etc.
The painting and protective coating services that we offer range from traditional brush and roller applied products to 2-pack products and airless spray systems. Our approved suppliers help us chose the right product along with the most suitable preparation and application techniques so that premature breakdown and degradation of the system is avoided and the lifespan of the system is maximised.
Please get in touch to discuss your individual requirements and arrange a free site visit.
Aspect3Sixty utilises rope access equipment to undertake maintenance in difficult to reach locations and hard to reach areas, whether that be at height or in a confined space. Our IRATA qualified technicians adhere to the strictest health and safety standards and our SafeContractor and CHAS accreditations ensure that stringent pre-job planning and risk assessments s are carried out prior to our team arriving on-site.
We have worked with various clients and facilities management companies on high-rise office buildings, commercial buildings and multi-storey apartments that required various types of maintenance, repairs and site investigations and have undertaken workscopes such as:
Window Cleaning
Cladding Repairs
Application of Mastic and Joint sealant
Leak detection and repair
Brickwork and render repairs
Installation of bird deterrent systems
Please get in touch with us and we will arrange a free site visit to discuss your requirements and plan with you how the work will be carried out safely and efficiently.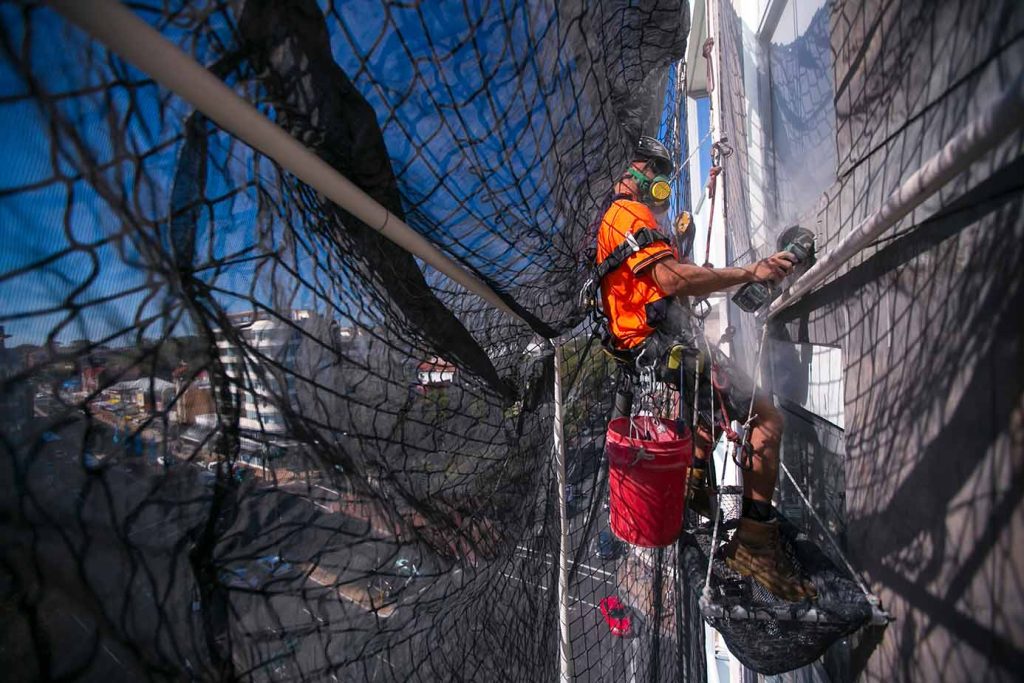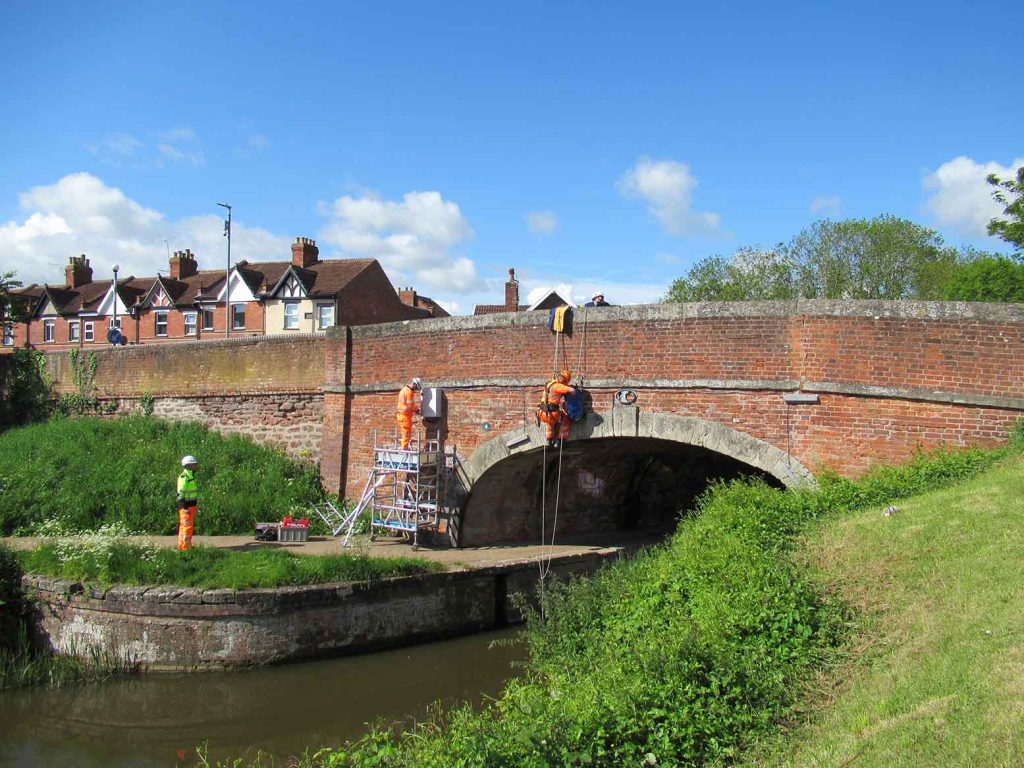 Though preventative and regular maintenance are always considered best practice, sometimes unforeseen issues can occur whether that be down to adverse weather conditions, corrosion and degradation or the knock-on effect of a separate accident or incident. It is those situations which can perfectly prove how the simplicity of using ropes and harnesses to undertake quick and simple repairs. Aspect3Sixty prides itself on being able to mobilise a team of technicians to site at short notice and as rope access requires minimal set up time this results in a great savings for the client as production downtime and disruption to normal working activities are reduced.
We have previously provided technicians at very short notice to undertake:
• The removal of an item of storm damage suspended at height over a walkway
• Resecuring cladding panels that have become loose in the wind.
• Assisting a roofing contractor who couldn't utilise traditional methods due to poor building design.
• Dismantling a storm damaged tree that was blocking an access route.
• Undertaking multiple confined space cleans so that other contractors could access the space and work safely.
The use of rope access also lends itself perfectly to planned works, plant shutdowns and maintenance outages and many of our clients utilise our services on an annual basis to undertake tasks such as:
• Cable pulling
• Cleaning
• Pipework removal and replacement
• Painting
• Greasing and application of lubricants in hard-to-reach places
At Aspect3Sixty we care about your project. That means finding out what is important to you, and ensuring we meet your expectations. We have a track record for delivering projects on time and within budget, helping you to confidently plan your work. All our technicians are highly trained professionals, who are passionate about completing work to the highest standard. Accountability is important to us and we are proud to hold SafeContractor and CHAS accreditation, as well as ensuring all our technicians are IRATA qualified. Aspect3Sixty goes above and beyond to deliver solutions for your business.
Whatever your business, we can help.
Give us the details and we'll provide a solution.